It reported that Khuntoria went home November 7th 2012 on their mother land.
Khun went to Thai [Bangkok] along with 2PM member
while Victoria went alone to China [Shenzhen]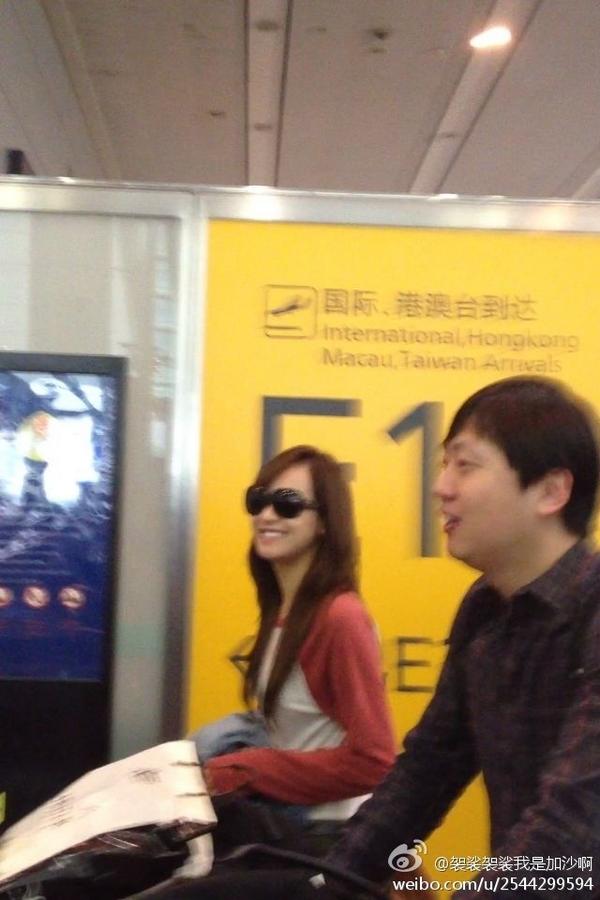 But what we found here…??
Isnt their airport style look similar??  the items that they use look similar, Vic Long T-Shirt size seems too big for her, and the black glasses also look same as Khun used before when he went home to Thai, or maybe they use the same 'items'???
Lets not stop here….
Victoria go back to Korea November 10th 2012
What??? with same "T-Shirt" when went to China??? so…??
Khun and 2PM member go back to Korea November 11th 2012
What??? ALSO with same "clothes" when went to Thai??
WHY?? why Khun wears those clothes again ??Did he forget to bring his clothes for back to Korea when another 2PM members remember it?? Only God knows :b
#obviouscoupleisback :))
Thank you Khunnie and Qian for making us, Khuntorians, become more and more delusional :b! We love all the "signs" ❤
cr: photos logo